MACHILL mahjong for electronic mahjong table
電動麻將桌可以自動洗牌、疊牌功能,省去之前打麻將最耗費時間的步驟,因此受到越來越多麻將愛好者的親睞。馬丘也順勢推出了【馬丘麻將 電動麻將桌用版】。
在電動麻將桌用版的主視覺設計上,有別之前馬丘的簡約風格,改以仿復古遊戲機台的 8-bit 藝術風格,描繪出過山車版電動麻將桌獨特的出牌特色,最後再運用 GIF 檔自動且連續播放的方式呈現。
除了出牌的過程外,洗牌、堆牌、烘乾等等其他電動麻將桌的功能,也用一群小工人模擬在桌面下努力作業的情況。另外在麻將配色選擇、詳細規格表、尺寸比較圖等等,也都用類似遊戲介面的方式一併呈現更有復古大型機台遊戲感。
The automatic mahjong table has become increasingly popular among mahjong enthusiasts due to its automatic shuffling and stacking functions, which save a lot of time spent on these pre-steps before the game. In response to this trend, MACHILL has launched the "MACHILL Automatic Mahjong Table Version."
​​​​​​​

To promote this version, MACHILL has departed from its previous minimalist style and adopted an 8-bit art style reminiscent of classic arcade games. The art style depicts the unique features of the rollercoaster version of the automatic mahjong table, which stacks the tiles like rollercoaster rides. MACHILL has also used GIF files to automatically and continuously play the animation.
In addition to the gameplay process, the animation also presents other functions such as shuffling and stacking, which are depicted through a picture of a group of small workers working diligently underneath the table. Furthermore, the mahjong color options, detailed specifications of the table, and size comparison chart are all presented in a similar game interface to create a sense of nostalgia for classic arcade games.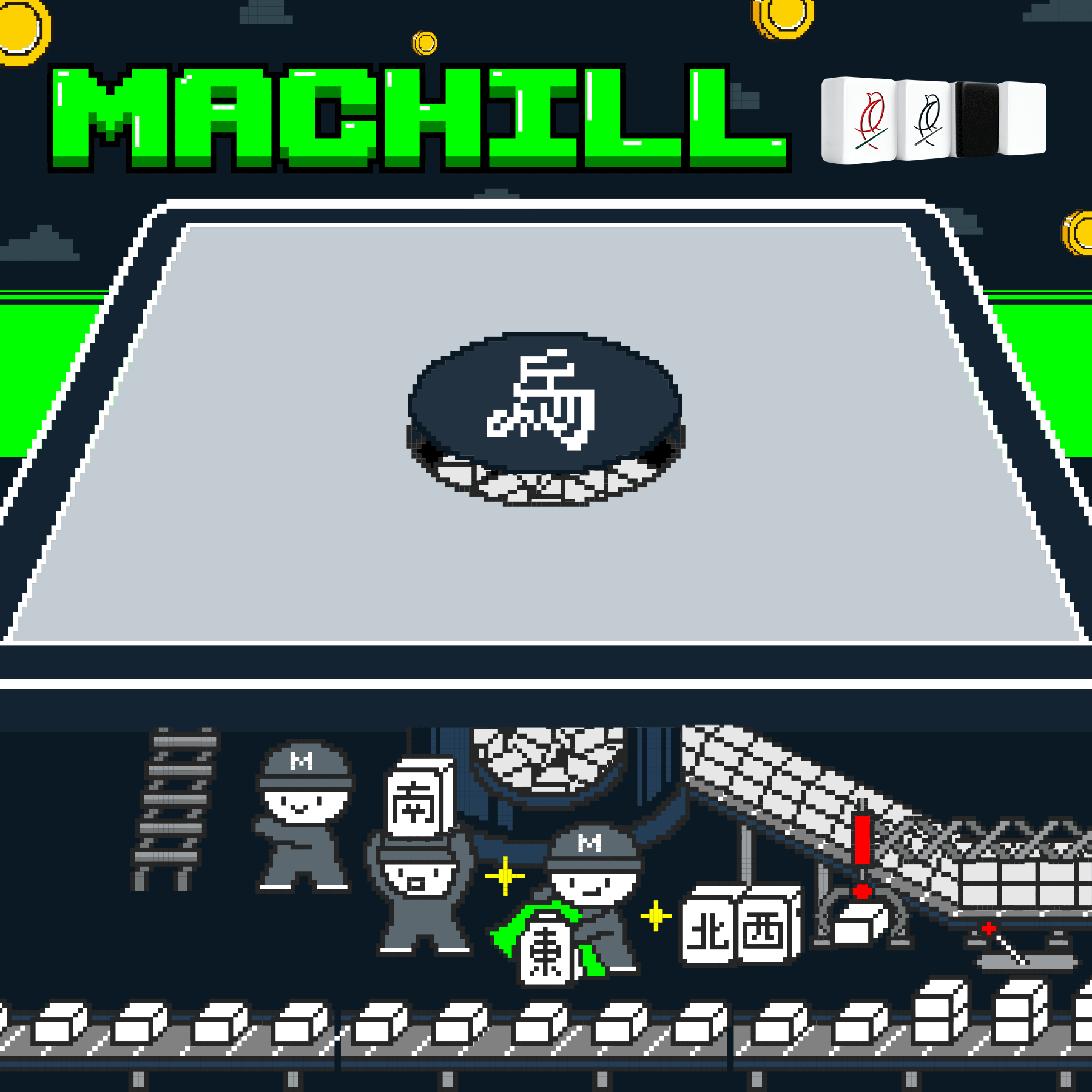 MACHILL mahjong for

electronic mahjong

table
Design Agency | THE 90s LAB
Creative Director | Tan Yu-Chen
Designer | Lee Jih-Yan、Mkwzpi Lin
Project Manager | Tsai Cheng-Yao